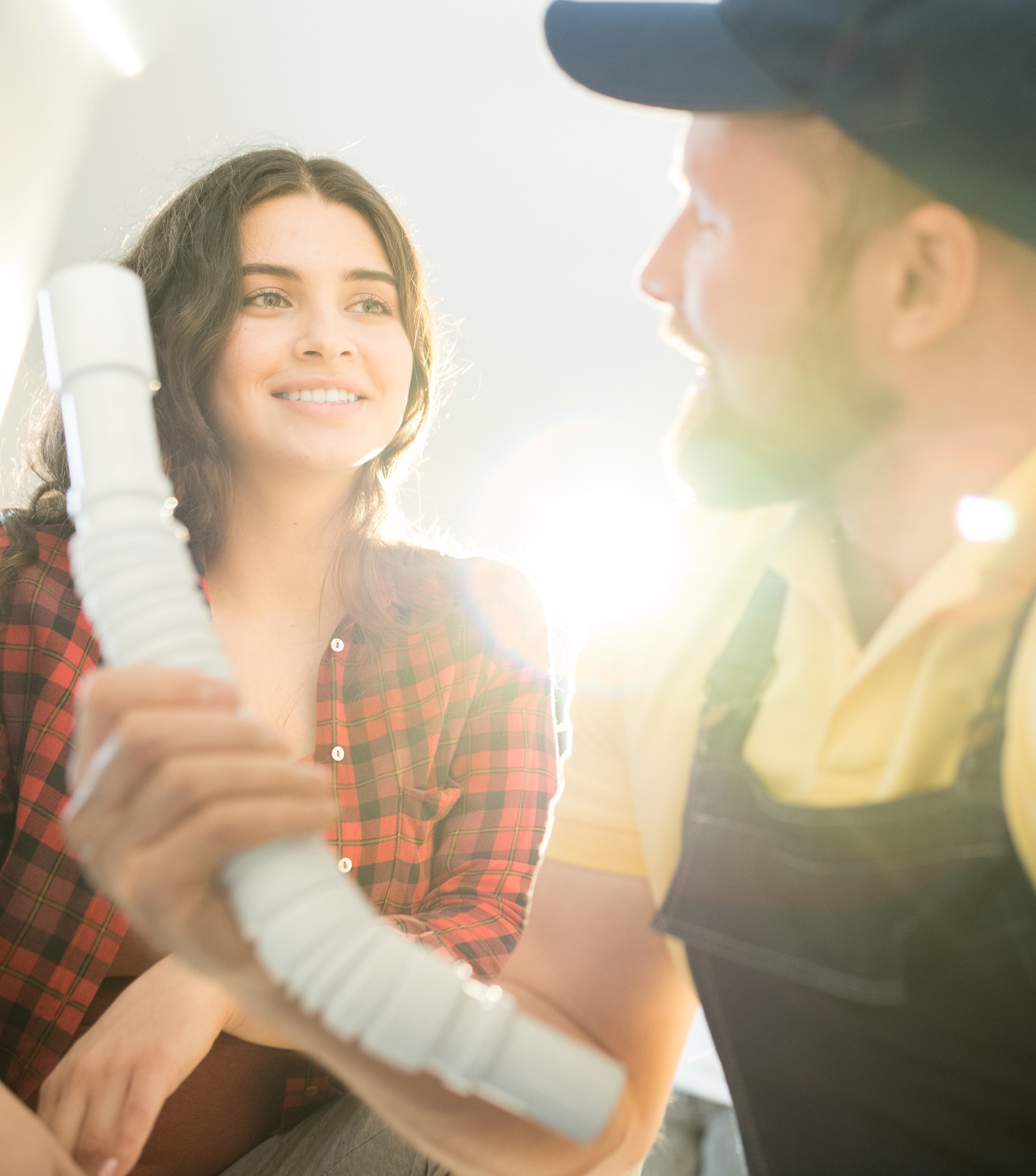 RESPECTFUL, AWARD-WINNING SERVICE IN BROWNSVILLE
When you pay for a professional plumber, we know you expect a lot. You want to make sure that the company you're inviting into your home to work with your delicate plumbing system can be trusted to do the job safely and reliably, without damaging your home or charging you ridiculous prices.
At Steg Plumbing, we make sure that every plumber on our staff, including our Brownsburg plumbing team, is fully licensed, bonded, and insured for your peace of mind. We invest in ongoing training and cutting-edge equipment to make sure we can handle any job quickly, cleanly, and efficiently. With an impeccable record with the Better Business Bureau® and a Super Service Award from Angie's List, we've proven that we're exactly the kind of plumbing professionals that you want working for you.
Call 317-286-6747 today to consult with our team and schedule the services you need to stay comfortable in your home!
Our Brownsville plumbing services include:
WE RESPECT YOUR HOME, YOUR TIME, AND YOUR LOYALTY
You have enough on your plate as it is without having to worry about waiting around for your plumber to show up. That's why we make sure we always arrive exactly when we say we will – we'll even call you 30 minutes before we arrive so you can be prepared. We'll get your plumbing or water heater issue fixed fast, so you can get back to your busy life, and we'll clean up any trace of our presence before we go.
Regular plumbing maintenance contracts available
Breakdowns, failures, and other issues with your plumbing can be a major hassle, and our Brownsburg plumbers to help you avoid them. For an affordable fee, we can provide you with regular inspections and maintenance that can identify and resolve any weaknesses in your system before they can develop into big problems. This saves you valuable time and money by eliminating the need for expensive repairs.
Contact us online or call 317-286-6747 today to learn more about all of our exceptional Brownsburg plumbing services, including our regular maintenance contracts!