PROVIDING SAFE AND QUALITY PLUMBING SERVICES IN SPEEDWAY
Leaking pipes, clogged drains, or malfunctioning plumbing of any kind are always an unwelcome occurrence. Any plumbing failure that leads to system backups or water leaks would be considered an emergency to most homeowners. We understand that plumbing calls are typically due to system failures, which is why we are always here to answer when you need us.
Your home is important to you, and we understand, we have homes too! That's why we're on call 24/7 to help during your plumbing emergency. We are conveniently located across the metro area, so there's always a Steg Plumbing technician available to handle your plumbing service needs.
Our Speedway plumbing services are available 24/7 all year long. Call today to schedule an appointment.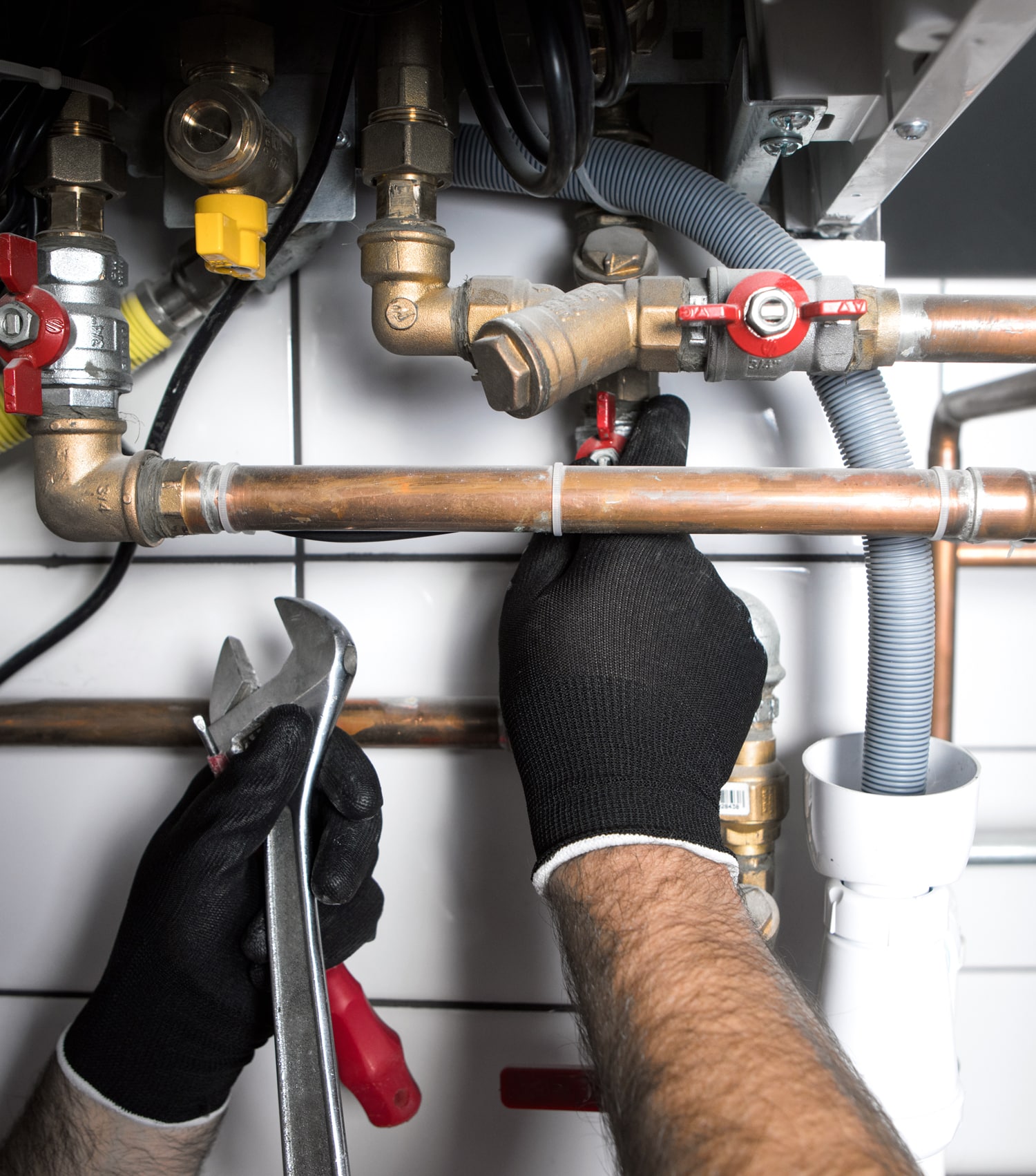 TOP QUALITY SPEEDWAY PLUMBING PROFESSIONALS
No one needs a plumber every day until the day arrives that you need one immediately! On that day, you want to have a reliable and trusted name at the ready. We are known for our customer service and commitment to the community. Our plumbers offer a wide variety of services to customers.
A Few of the Services We Are Proud To Offer To Residents Include:
We want to be your on-call plumbers in the Speedway area. You can avoid ever having a plumbing emergency by opting for regularly scheduled system maintenance. We can catch potential problems before they catch up with you.
AVAILABLE 24/7
FOR ALL YOUR PLUMBING EMERGENCIES
Even if you aren't ready to schedule regular maintenance, make sure you save our information for the day when you experience a plumbing problem. We handle every emergency quickly and safely to avoid adding to your list of worries. Less experienced plumbers can sometimes leave your home in worse shape than they found it!
Plumbing emergencies are typically characterized by leaking pipes, clogged drains, and general messiness. These types of system failures can lead to bigger problems if they go ignored for too long or if they're handled improperly. Don't let your home be ruined by soiled plumbing fluids and debris that have escaped from your broken pipes! Leaving this situation unsolved for even a day can result in lasting damage to your home.
What makes Steg Plumbing different?
We value our customers, and we would never take your business for granted. We know you have a choice when selecting a plumbing service provider, which is why we go the extra mile on every call! Our customer service shows in how we care for you and your home.
When you call for a plumber, the Speedway plumbing service technicians at Steg Plumbing understand that it means you are probably having a difficult day because your plumbing systems have been compromised or you're experiencing a leak. Our goal is to make your day better not worse! Our technicians will arrive on time and ready to solve your problem at a time that's convenient for you and your family. When you work with Steg Plumbing, you can rest easy knowing we will always respect you and your home.
If you are experiencing a plumbing emergency or simply need assistance with a system failure, contact one of our Speedway plumbers today to schedule an appointment. You can contact us online or dial 317-286-6747.  We're standing by 24/7 to help!