PROFESSIONAL PLUMBERS IN ZIONSVILLE
PROUDLY SERVING THE COMMUNITY FOR OVER 25 YEARS
As a business, Steg Plumbing is committed to one thing above all else – quality. Everything we do, from unclogging drains to installing bathtubs, is done carefully and professionally to ensure that our valued Zionsville customers are getting the highest quality of service.
Our years of service and dedication have led to a reputation for exceptional workmanship and compassionate customer service, and other industry professionals have taken notice. We are proud to be a member of multiple professional associations, such as Angie's List, the Better Business Bureau®, and the Indiana Builder's Association that maintain the same high standards that we set for ourselves.
Let our team exceed your expectations for plumbing services by calling 317-286-6747 or filling out our online contact form to schedule an appointment with one of our Zionsville plumbers!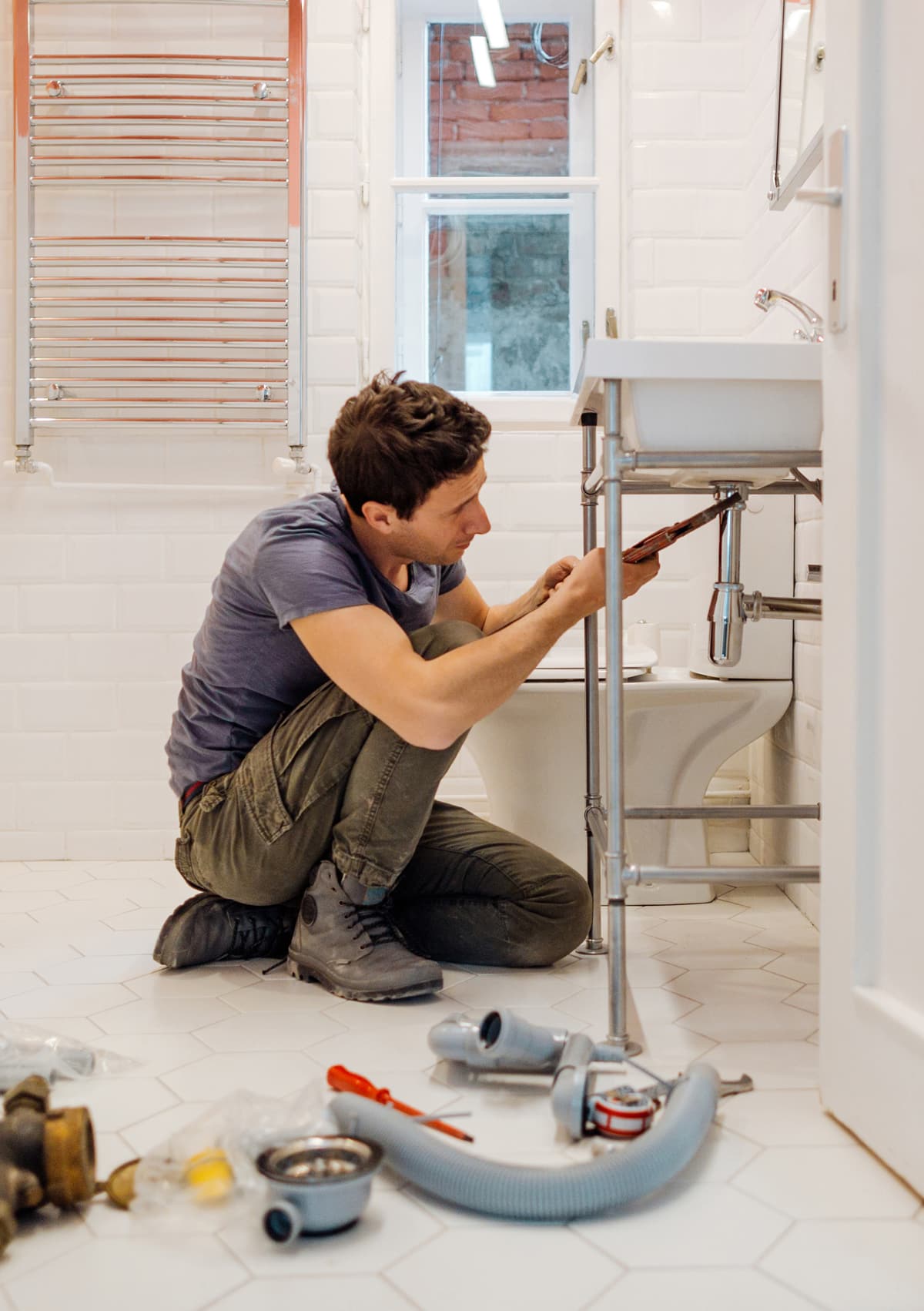 EVERYTHING YOU NEED TO KEEP YOUR HOME RUNNING SMOOTHLY
Our Zionsville customers have complete access to all of our professional plumbing services. No matter what you need to keep water flowing through your home, our team has the skills, knowledge, and equipment necessary to get the job done right.
Our full list of Zionsville plumbing services includes:
Here for you 24/7
Do you have a regular plumber? If you don't, you're not alone. Most people don't really think about plumbers until they need one. Don't wait! We want to be your on-call plumber and we're standing by for any and all emergencies. If you don't handle your plumbing emergency quickly, you could find that your home has suffered significant damage. When a plumbing emergency strikes, waiting is not an option. Water, soiled liquids, and debris can ruin your home and fixtures.
Your plumbing system can start inconveniencing you at any time, and at Steg Plumbing, we don't believe in making you wait until the next business day to get major problems resolved. Our team is available 24 hours a day, 7 days a week, 365 days a year to help you deal with any plumbing emergencies that pop up. That includes damaging disasters like burst pipes, backflow, water heater failure, and sewage leaks.
Call 317-286-6747 whenever you need immediate plumbing assistance, no matter what time it is!