THE KITCHEN IS THE HEART OF THE HOME
The kitchen is easily the most important room in the home as it's where you spend most of your time. Whether you enjoy entertaining or want a functional space to enjoy cooking meals, Steg Plumbing is here to make your remodel dreams come true. Our kitchen installation specialists have years of experience and training to quickly and properly install your kitchen plumbing.
Call today at 317-286-6747 to discuss kitchen upgrading in Clermont, Avon, or beyond.
CRAFTING YOUR DREAM KITCHEN
The kitchen is the heart of the home—it's where you gather as a family, entertain guests, make new recipes, and spend a majority of your time. At Steg Plumbing, we want you to take a step back and see a space full of purpose and appealing potential when we complete the project. Making the decision to upgrade your kitchen comes with multiple factors to consider. Here are just a few you should keep in mind when designing your dream space.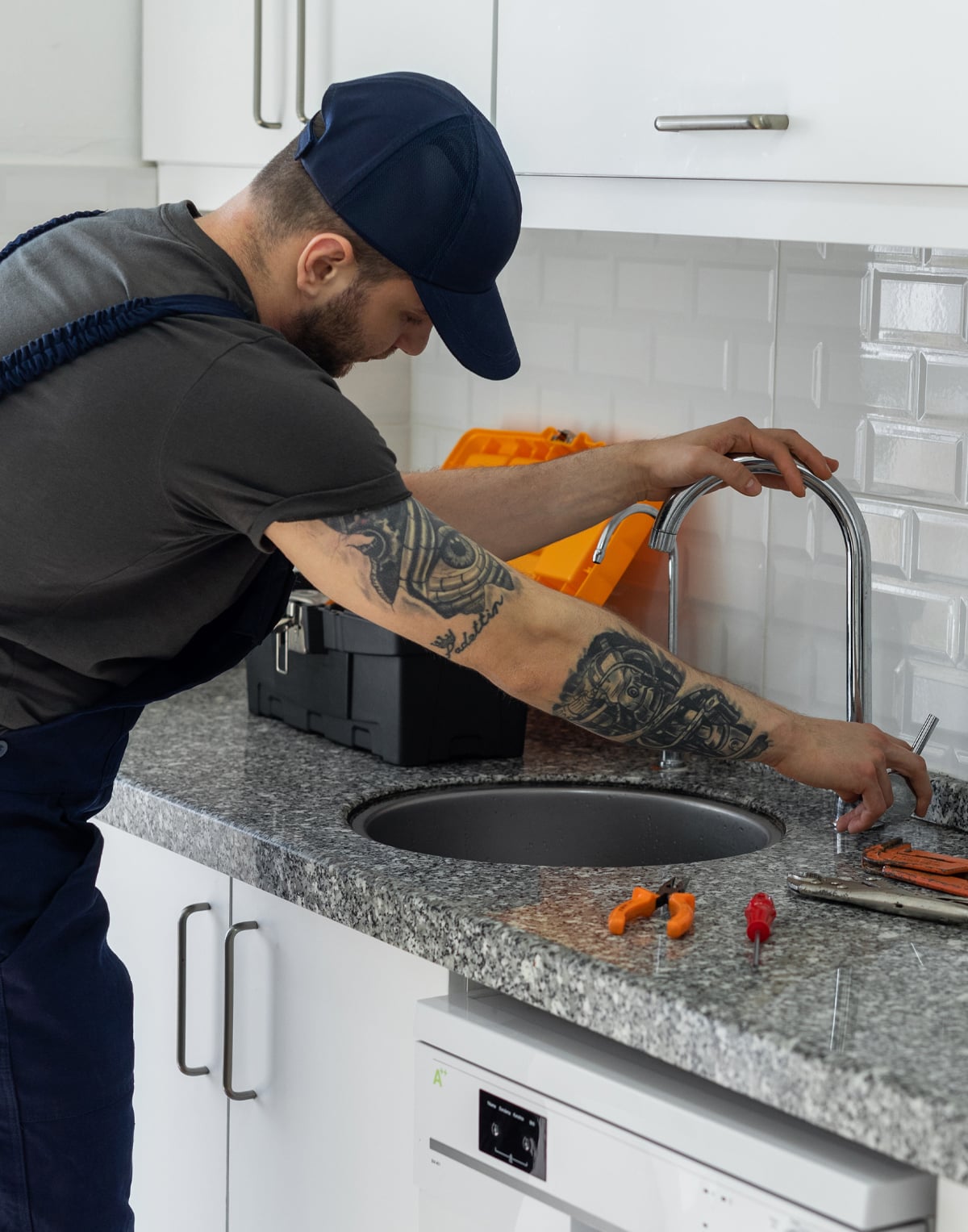 Some things to think about for a kitchen upgrading project are:
Our goal is for you to have a space that is convenient, beautiful, and encourages your family and friends to gather. Your new kitchen must be easy to navigate, having the appliances all placed in the most convenient locations. Our team of professionals understand proper layouts and will work with you every step of the way to ensure your kitchen is not only stunning, but functional.
Worried about the cost? No matter—Steg Plumbing is here to not just work for you, but with you. We offer a free on-site estimate so you're aware of all charges up front. We'll work with you to determine which fixtures and appliances best fit your needs and budget.