DOES YOUR CENTRAL INDIANA HOME HAVE PURE WATER?
Your family's safety and health are of the utmost importance, which is why having clean water is essential. At Steg Plumbing, we offer multiple options for water treatment to protect you and yours. Even if your water is treated before it reaches your home, there is still potential for pollutants to be left behind. Drinking, cooking, or bathing with impure water can have a negative and drastic effect on your health—which is why we offer water treatments. Our plumbers can help you decide which water treatment system is best for you while staying within your budget.

Contact us online or call 317-286-6747 to discuss your water treatment options in Clermont or beyond, and get a free estimate.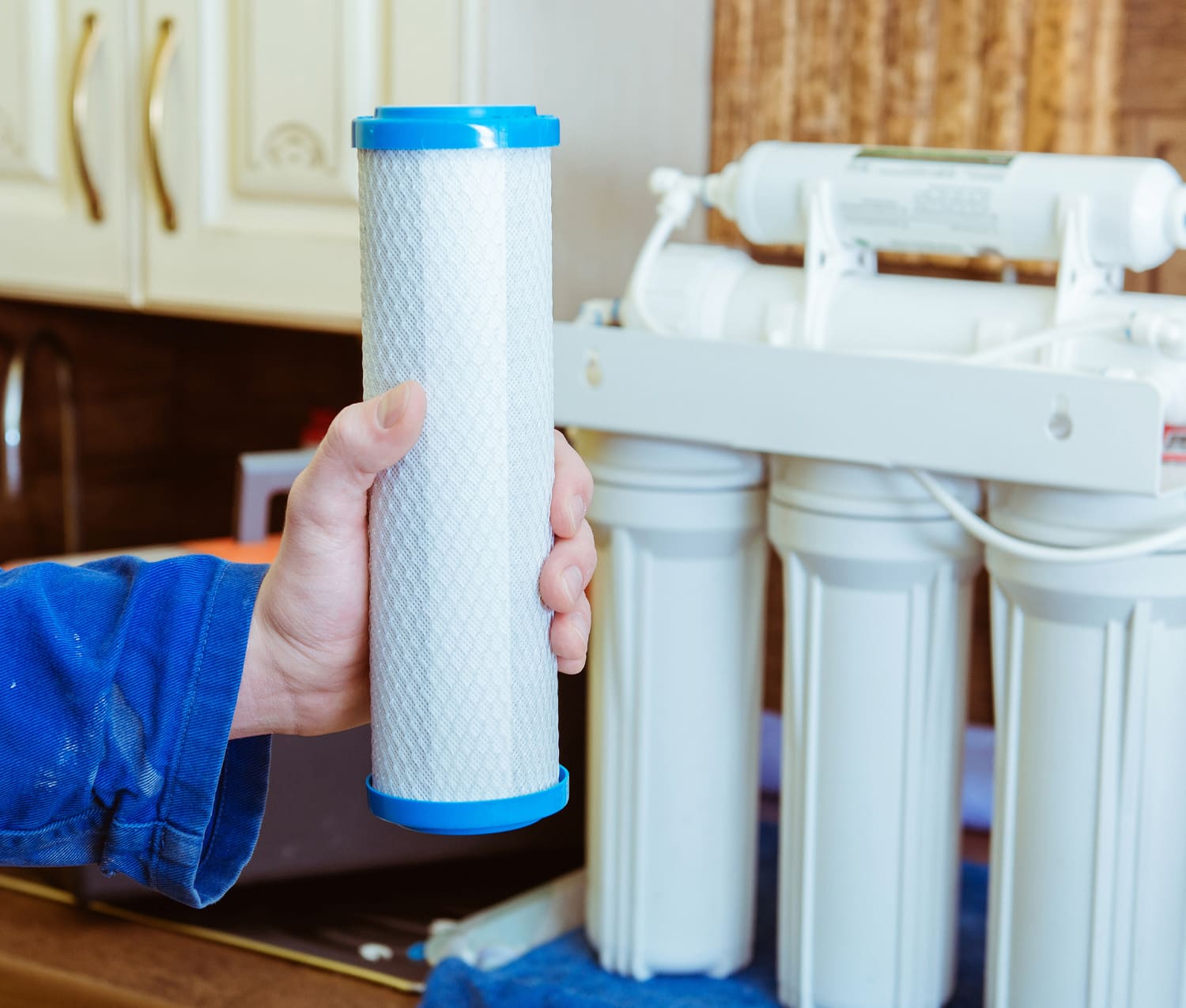 DO YOU NEED WATER TREATMENT?
When your water isn't pure, it can contain strong odors, unusual taste, discoloration, and cloudiness. If you're experiencing any of these side effects with your water, you should consider a new water filtration system. Our plumbing contractors in Clermont, Zionsville, Brownsburg, and beyond will install a system that's right for you and won't break the bank.
On the other side of the water spectrum, hard water can ruin your plumbing system over time by leaving mineral deposits in the pipes. This can lead to clogged and damaged pipes, and costly plumbing repairs. Installing a water softener system in your home will help alleviate some of these potential problems, not to mention save you money in the long run.